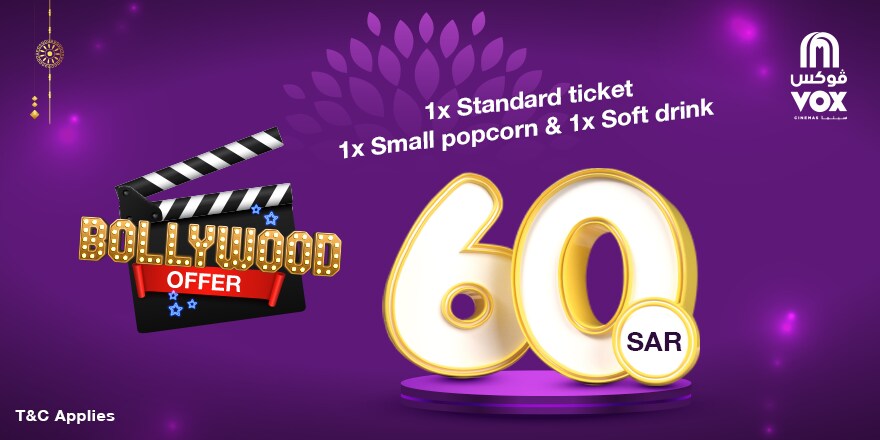 ENJOY BOLLYWOOD FILMS WITH VOX CINEMA'S EXCLUSIVE
BOLLYWOOD OFFER!
1x Standard Ticket, 1x Small Popcorn, 1x Soft drink for 60 SAR ONLY!
To take advantage of the offer, please follow these steps:
Select a movie a Bollywood movie.
Select the standard seat you wish to reserve.
Select the Tuesday package from the seat upgrade section.
Confirm the offer and proceed to the payment page.
Terms and Conditions:
This offer is available on VOX Cinemas website and application and at our locations.
Available for Standard cinema/Standard seat types only.
Offer is applied on Bollywood films sessions only.
The popcorn flavor is salt.
Popcorn flavor can be changed by adding 5 SAR.
Customers can benefit from the offer for unlimited times.
Online booking fees are to be added.
This offer cannot be exchanged for cash value or any other offer.
Tickets once purchased are non-refundable and non-transferable.
The offer cannot be combined with other offers and discounts.