Feel the movie in MX4D!
MX4D®️ Motion EFX Theatre, is the newest evolution in the 4D cinema experience. It provides a totally immersive environment, where you actually "feel" the action on the screen from the built-in motion and effects in the seats and theatre around you.
What is MX4D?
Your MX4D®️ theatre seat will move in sync with the movie action and special EFX generators in the cinema, allowing you to "feel" the movie's motion, jolts, pokes, wind, water, even scents.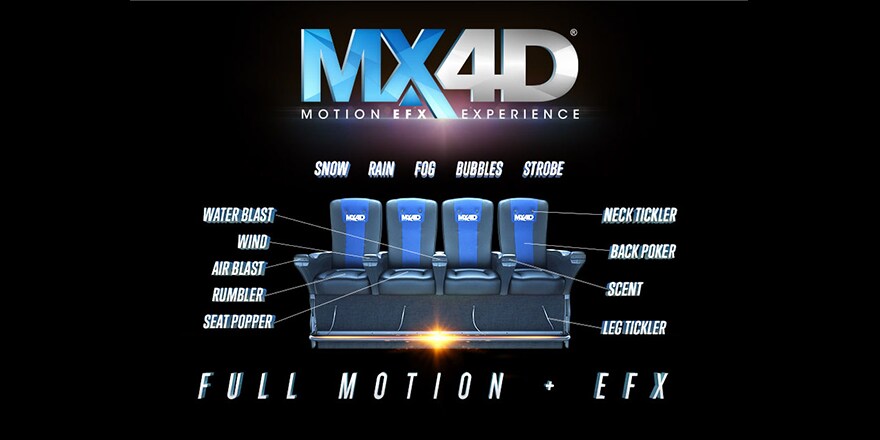 Conditions of Entry:
Children under age 7 must be accompanied by a parent or guardian at all times.
Children under the height of 100 cm or 1 meter cannot be permitted due to safety reasons.
MX4D is not recommended for viewers who are pregnant, elderly, injured, or have heart, back or spinal conditions, and those with motion sickness, epilepsy or other sensitive conditions.
Please check the classification of the movie. The age restriction must be complied with for entry.