VOX Cinemas in Al Qasr Mall in Riyadh
With 15 state-of-the-art screens, showing the latest Bollywood, Hollywood and Arabic films, VOX Cinemas at Al Qasr Mall in Riyadh provides movie lovers with a reason to catch up on a great film every night of the week. This massive multiplex is designed to elevate every movie lover's experience; from easy on-site parking at the mall, to a specially designed KIDS cinemas for little movie lovers. There's no better way to experience the larger-than-life visuals of the latest sci-fi movie than on a huge screen. VOX Cinemas at Al Qasr Mall delivers a memorable night out win an enormous MAX screen that is equipped with laser digital projection and surround-sound that puts you right in the middle of the action. See your favourite Marvel superheroes in larger-than-life detail, while you munch on delicious snacks from the many food and drinks outlets on offer at VOX Cinemas.
Location: Level 2
Address: As Suwaidi Al Am, Riyadh 12791
EXPERIENCES AVAILABLE
Try something new every time you visit VOX Cinemas. With over eight unique moviegoing experiences, you'll never get tired of watching movies in style! How will you be watching the latest blockbusters?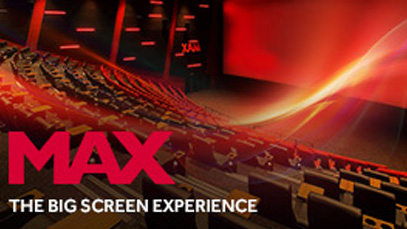 MAX
The magic of movies begins when you escape into worlds that are larger than life. MAX has a screen over 20-metres wide, crisp digital imagery with laser projection and Dolby Atmos – the best inn cinema surround sound technology.
---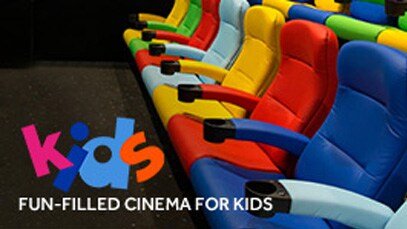 KIDS
KIDS is a unique cinema concept built just for little movie fans. Children and parents can watch the latest animation, action and adventure films in our family-friendly colourful cinemas.
---
Food and drinks
For every film, there's the perfect snack. Whether it's sweet or salty popcorn, chocolate treats, or something a little more sophisticated, VOX Cinema's selection of food and drink complements your viewing experience perfectly.
Click on the button below to know more and to check out the menus.