VOX Cinemas at Riyadh Park in Riyadh
VOX Cinemas in Riyadh park is the ideal destination for a comfy night out at the movies. The four-screen VOX Cinemas multiplex experience at the Riyadh Park mall has kept things charmingly refined, offering up to 330 people the chance to dive right into the latest Hollywood, Bollywood or Arabic blockbuster in a luxurious surrounding with all the trimmings. Situated within the largest Magic Planet Family Entertainment Centre in the Kingdom, the cinema includes a massive IMAX screen for a larger-than-life experience, and a bright, colourful KIDS theatre made for younger film buffs. Add in plenty of easy-access parking, great food and drink options, and a fabulous world of family entertainment right outside the door and you have the perfect day out for everyone. It's part of VOX Cinema's commitment to providing great family entertainment and the intimate, exclusive nature of the theatres makes it feel even more personalised.
Address: 2886 Northern Ring Branch Road, Al Aqiq, Riyadh 13511 6332, Saudi Arabia
EXPERIENCES AVAILABLE
Try something new every time you visit VOX Cinemas. With over eight unique moviegoing experiences, you'll never get tired of watching movies in style! How will you be watching the latest blockbusters?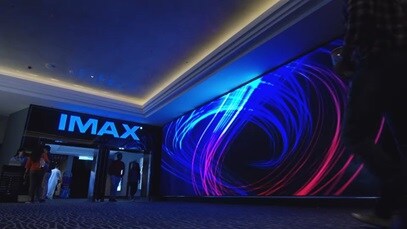 IMAX
Experience films to the fullest when you watch them in IMAX. Larger-than-life curved screens, a perfectly tuned integrated sound system and comfortable seats make IMAX the perfect choice to see the biggest blockbusters.
---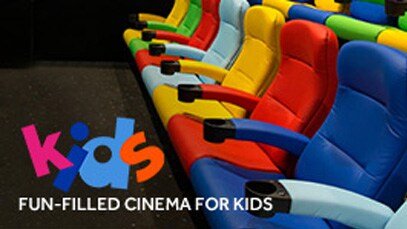 KIDS
KIDS is a unique cinema concept built just for little movie fans. Children and parents can watch the latest animation, action and adventure films in our family-friendly colourful cinemas.
---
Food and drinks
For every film, there's the perfect snack. Whether it's sweet or salty popcorn, chocolate treats, or something a little more sophisticated, VOX Cinema's selection of food and drink complements your viewing experience perfectly.
Click on the button below to know more and to check out the menus.