VOX Cinemas at West Avenue Mall in Dammam
One of the region's newest movie theatres is now open and can entertain up to 911 people at the same time in the brand-new VOX Cinemas at West Avenue Mall. See the latest blockbusters in high-definition at one of VOX Cinemas' six screens, complete with stunning surround sound and crystal-clear laser projection. MAX teams all the best in-cinema technology with plush seating that gives you extra legroom and your own personal side table where you can pop those delicious snacks and drinks, while you sink back into your spacious seats (comfy enough for you to want them in your living room!) For the little ones, there's the fabulous KIDS theatre, a cinema concept designed specifically for kids where they can enjoy themselves in a safe and fun environment that's bright, colourful, and playful. With plenty of on-site parking and all the advantages of a cineplex right in the middle of one of the most popular malls in the region, this is the perfect destination for a great family day out. Check out the latest releases below.
Location: Ground floor
Address: Omar Ibn Al Khattab St, Al Faysaliyah, Dammam 32271, Saudi Arabia
EXPERIENCES AVAILABLE
Try something new every time you visit VOX Cinemas. With over eight unique moviegoing experiences, you'll never get tired of watching movies in style! How will you be watching the latest blockbusters?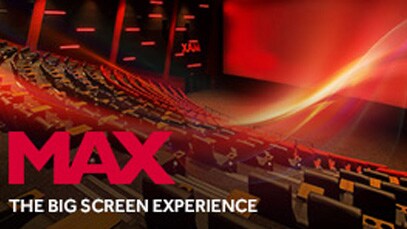 MAX
The magic of movies begins when you escape into worlds that are larger than life. MAX has a screen over 20-metres wide, crisp digital imagery with laser projection and Dolby
---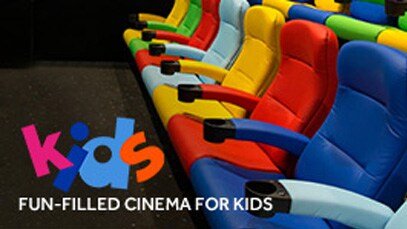 KIDS
KIDS is a unique cinema concept built just for little movie fans. Children and parents can watch the latest animation, action and adventure films in our family-friendly colourful cinemas.
---
Food and drinks
For every film, there's the perfect snack. Whether it's sweet or salty popcorn, chocolate treats, or something a little more sophisticated, VOX Cinema's selection of food and drink complements your viewing experience perfectly.
Click on the button below to know more and to check out the menus.