Everything We Learned at DC FanDome
DC Comics didn't come to play with their announcements at DC FanDome, a global online convention for all things DC Comics. The event covered a wide range of topics including movies, shows, comics, video games and more with enough reveals and announcements to make even the most lowkey of fans buzz with excitement.
In this VOX Voice, we're putting all of DC FanDome's exciting film announcements into one concise list and highlighting the key reveals and announcements. Let's get started:
Wonder Woman 1984
Things kicked off with a bang. The Wonder Woman 1984 panel debuted a new trailer that focused on Kristen Wiig's Cheetah, the primary antagonist of the film. Fans long speculated whether the character would remain true to her comic book counterpart or stray from the source material. To fans' surprise, the trailer revealed that Cheetah's look has not been altered and the character will appear as her true self on the big screen. Experience Wonder Woman 1984 at VOX Cinemas on 1 October.
The Suicide Squad
Next up, director James Gunn debuted two special looks at his upcoming film The Suicide Squad. The first was a massive character reveal, announcing who the primary cast would be playing:
Idris Elba as Bloodsport
Margot Robbie as Harley Quinn
John Cena as Peacemaker
Viola Davis as Amanda Waller
Jai Courtney as Captain Boomerang
Joel Kinnaman as Rick Flag
David Dastmalchian as Polka-Dot Man
Daniela Melchior as Ratcatcher II
Steve Agee as King Shark (motion-capture)
Sean Gunn as Weasel (motion-capture)
Flula Borg as Javelin
Nathan Fillion as TDK
Peter Capaldi as The Thinker
Pete Davidson as Blackguard
Alice Braga as Solsoria
Mayling Ng as Mongal
Michael Rooker as Savant
Storm Reid as Tyla
Jennifer Holland as Emilia Harcourt
Juan Diego Botto as Luna
The second reveal was a special behind-the-scenes look at the film, promising an action-packed, colourful, adrenaline rush of a film that is unlike anything you have ever seen before.
The Flash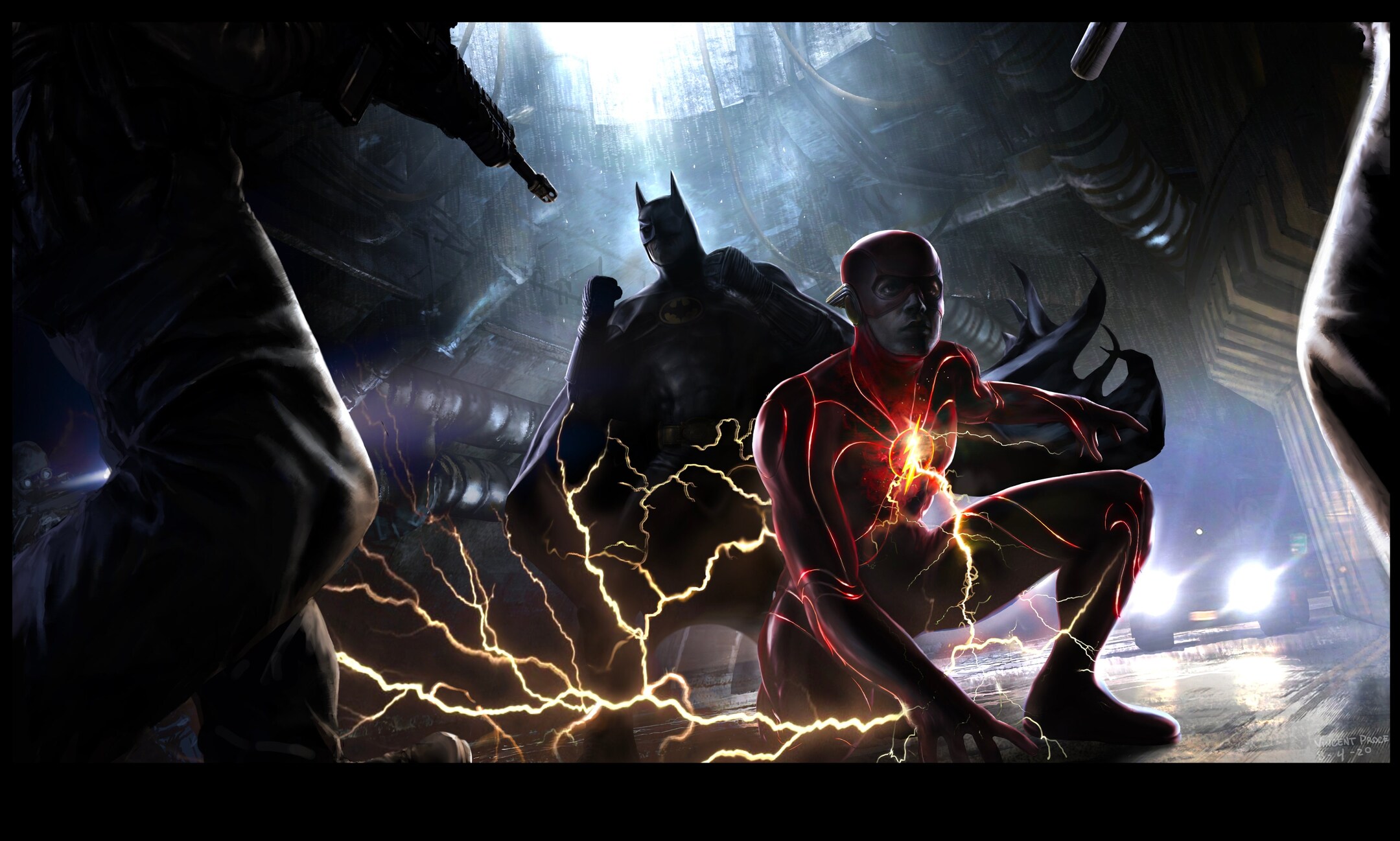 There wasn't much that could be revealed during the quick panel The Flash had. Ezra Miller and director Andy Muschietti did confirm that the film would feature time travel. However, the biggest reveal was that Barry Allen has a new, sleek suit that Bruce Wayne designed. Concept art provided by Muschietti showed the new suit alongside what appears to be Michael Keaton's Batman.
It was earlier confirmed that both Michael Keaton and Ben Affleck would be reprising their roles as Batman in the film which is set to release in cinemas June 2022.
Black Adam
The hierarchy of power in the DC Universe is about to change. Although filming is yet to begin, Dwayne Johnson gave fans an animated special look at what to expect from his debut as Black Adam, along with a few surprise announcements. Johnson revealed the anti-hero's origin story in a chilling voice over during the special look:
"5,000 years ago, Kahndaq was a melting pot of magic and powers. Most of us had nothing except the chains around our necks. Kahndaq needed a hero; instead they got me. I did what needed to be done, and they imprisoned me for it. Now, 5,000 years later, I'm free. And I give you my word…no one will ever stop me again."
Johnson also confirmed that Black Adam would be going up against the Justice Society of America, which will include the characters Hawkman, Doctor Fate, Cyclone, and Atom Smasher. Black Adam is set to release in cinemas December 2021.
Aquaman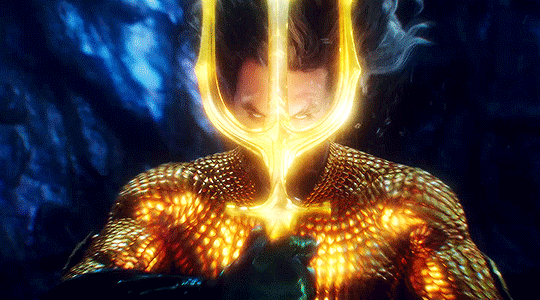 Although the Aquaman panel didn't make the biggest splash in terms of announcements, Director James Wan revealed that Aquaman 2 would have a more serious tone than its predecessor. According to Wan:
"I think the second one is a little bit more serious, a little bit more relevant in the world we are living in today. I think that's where it wants to go."
It was also confirmed Patrick Wilson would be reprising his role as Ocean Master in the sequel, with Wan assuring Wilson that "you're going to be very excited as an actor [with where the film goes]." Aquaman 2 is set to release in cinemas December 2022.
Shazam!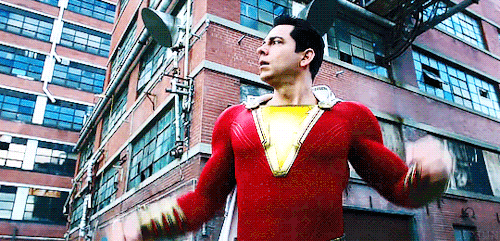 The cast of SHAZAM! and director David F. Sandberg revealed that the sequel would be called SHAZAM! Fury of the Gods (also Sinbad might join the cast?). The film is set to release in cinemas November 2022.
The Batman
DC FanDome couldn't have picked a better title to wrap up their massive online convention. Surprisingly, there was a lot revealed in this quick panel for The Batman.
According to director Matt Reeves, the film takes place in a separate universe from The DCEU. In The Batman, Bruce Wayne is in his second year of crime-fighting in Gotham City. He still has much to learn and has only just begun to realise how far corruption goes in Gotham and where his family sits in that. The film will focus on the criminological aspect of the character and how he truly is a great, if not the greatest, detective.
"It's not an origins tale, but you're meeting him in the early days." said Reeves, "he's not having any of the effect that he wants to have, that's when the murders begin to happen."
Reeves also commented on the various supporting characters and villains of the film, stating that they are interpretations we have never seen before:
"Selina isn't Catwoman yet, that's actually part of the journey. Oz is not yet the kingpin that he's going to become, he's The Penguin and in fact, doesn't like being called The Penguin. And The Riddler is just emerging for the first time."
Before ending the panel and DC FanDome, though, Reeves had a surprise for all the fans watching around the world. He debuted the first trailer for the film, despite the fact that only 25% of the film has been shot so far. And if the footage says anything, it's that we're in for a new, gritty, and instantly iconic take on The Caped Crusader. The Batman is set to release in cinemas in 2021.
We can't wait to experience all of these on the big screen at VOX Cinemas. In the meantime, stay tuned for updates and exciting announcements right here on VOX Voice or through our Facebook, Twitter, and Instagram pages.